a distinctly edmonton kombucha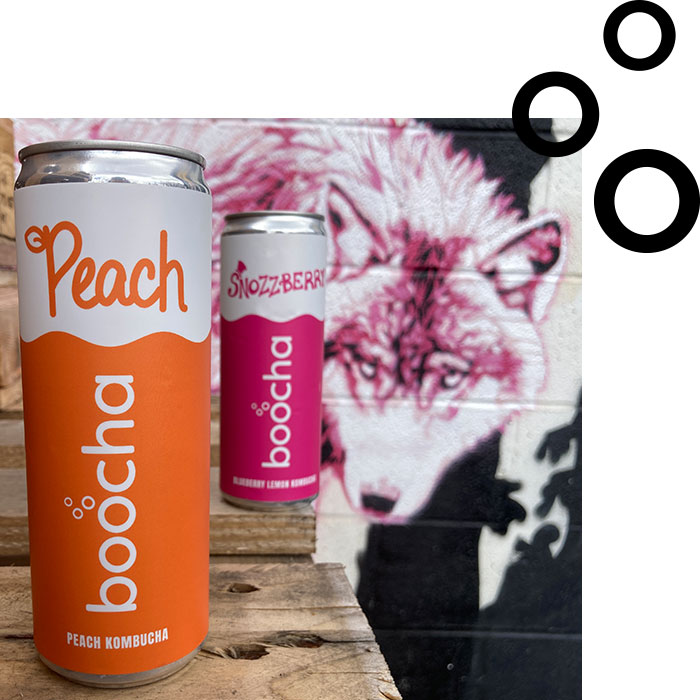 what is boocha
our concept
Boocha was born out of the idea that kombucha could be fun. Whether you are a yoga guru, office dweller, student or hockey parent we believe everyone can reap the health benefits of kombucha. So we ran with simple flavours and simple ingredients that taste great to any palette, from regular kombucha drinkers to Boocha first-timers. We want Boocha to be your go-to beverage for a pick me up, thirst quencher, soda replacer or cocktail mixer.
THE BOOCHA CREW
WHO WE ARE
Boocha was born in 2017  when three longtime friends pooled their eclectic skills to launch YEG's first kombucha at the Edmonton Downtown Farmers Market. Our DIY roots remain strong and we are still 100% owner-operated with every bottle being filled, capped and labelled by hand. The same people who are manning the Boocha booth or delivering your Boocha each had a part in handcrafting the beverage inside our iconic stubby bottles.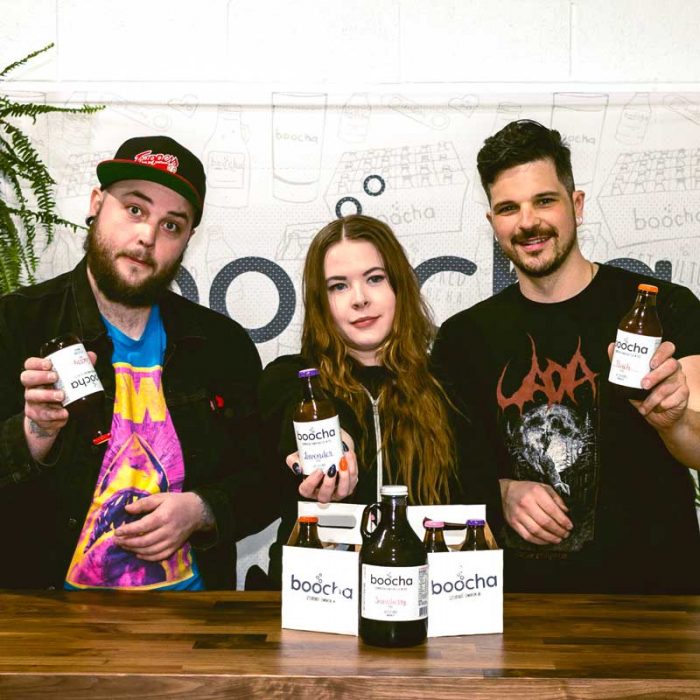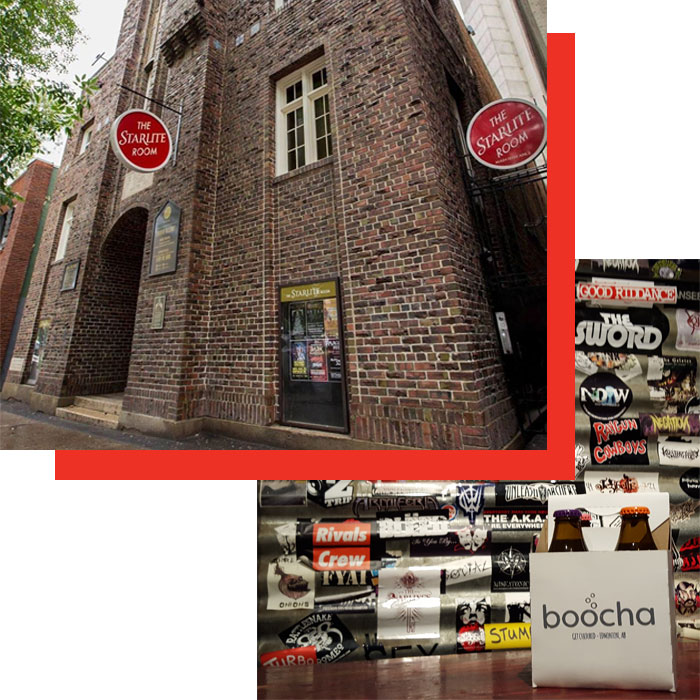 GET CULTURED
an ode to our roots
Our slogan "Get Cultured" started as a play on Boocha being a cultured tea but quickly evolved to mean more to us. The local arts and music scene is near and dear to our hearts at Boocha and is reflected in everything we do. We were lucky enough to have our first commercial production facility in the legendary Starlite Room and started seeing an opportunity for a better non-alocholic option within the entertainment industry. The Starlite Room started hocking Boocha behind the bars at all kinds of shows and events with great success. So grab a Boocha, go to a show and Get Cultured!
THE BOOCHA BUNKER
WELCOME TO OUR 'HOOD
In 2019, the Boocha team took on the ambitious task of building a brewery to call our home. As much as we adored brewing in the Starlite Room we simply needed space to grow and well bottles of liquid get quite heavy when hauled daily up several flights of stairs that come with historic buildings. We set our sights on a unique back alley space which was a former locksmith shop next to the Grindstone Theatre just off Whyte Ave. It took the better part of a year and some serious elbow grease but the Boccha barrels made the journey to the south side of the river and we have settled into what we like to call "the Boocha Bunker".
Come say "Hi" at the Boocha Bottleshop!